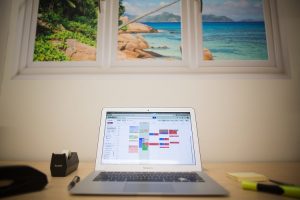 When you create a blog about any topic or niche, the first thing you'll need is an abundance of content. You'll need copy for each page of your blog such as the about page and other pages of the blog. You also need blog posts to keep content and newly updated information flowing through the blog, so that search engines will keep ranking you at the top.
Study Your Audience – It's imperative that before you start creating content, you understand who your audience is. Know them down to their income, sex, desires, wants, needs, and more. This is how you'll know what content to create, as well as how they like to consume it.
Understand Your Niche – In addition, you need to truly understand your niche so that you can write and educate your audience about it. You'll need to create content that is engaging, informative, educational and that encourages your audience to interact with them.
Know What You Want to Promote – It helps to also know what you are trying to accomplish with each blog post. Do you want to promote a product or service? And is it your own or someone else's? How does this product or service solve problems that your audience has? Can you educate them on the problem as you promote the solution?
Decide What Forms of Content You'll Need – Your audience may need beginning information or they may be advanced at your niche; you know them best. Knowing this, you'll be able to choose the forms of content – whether they are educational, or conversational and interactive, or focused in another way.
Choose Which Types of Content You Want to Use – You'll need to use many types of content, such as text, video, images, and more to keep your audience's Not only that, you need to use the type of content that search engines like, such as video, long-form text posts and more.
Create an Editorial Calendar – Don't go forward without a plan of action. Create an editorial calendar to help you keep your content development more organized. You can always add more content as news develops and issues occur, but at least have an outline of the type and forms of content you'll use for promoting the products and services that you have.
Find Help – If you're not sure how to go forward, you can contract with a content strategist, writers, and others to help you get things done. Having a plan and then implementing that plan will ensure your success with creating content for your blog.
Repeat – Once you set things up and create momentum, keep it going. Blogging is a long-term marketing strategy that you must keep doing to continue your success.
Creating content for your blog needs to be something you do on a regular and ongoing basis.